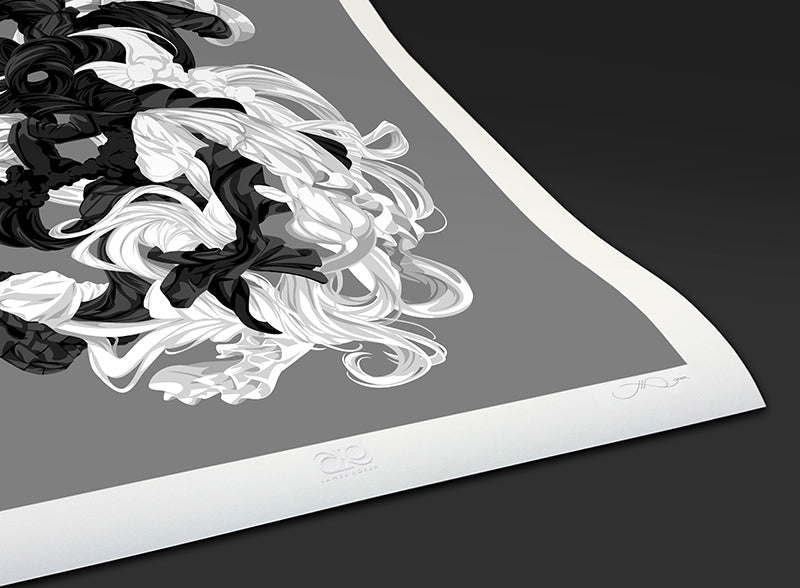 In the West the concept of balance is often symbolized by a static set of equally positioned weighing scales. ⚖

'Equilibria' explores how, in Eastern philosophies such as Taoism, balance is not attained through a settling of energy, but via a dynamic dance between two polarized opposites. Male and female, day and night, life and death, good and bad. Neither side exists, or is set into motion, without the other, an interaction that produces the infinite fractal chess board on which the game of...
---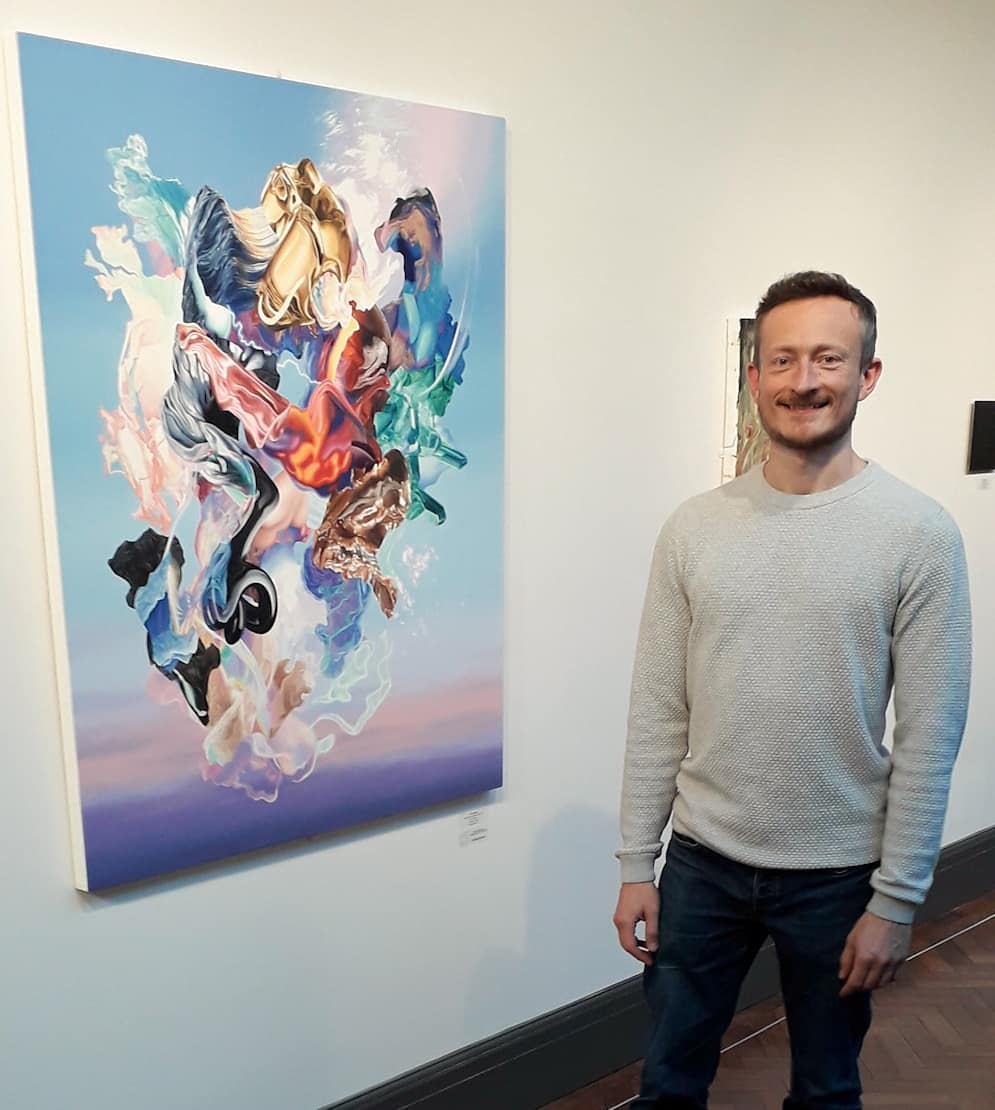 My painting 'Sonitus Luminis (Metanoia VI)' has been awarded Overall Winner for the Greater Manchester Art Prize 2019!
Congratulations to all the runners up Iain Andrews , Julie Cassels & Steve Oliver.
Thanks to Bolton Library and Museum for hosting a great show. And thanks to everyone at the GMArtsPrize.
The show will be on until July 5th 2019.
⠀
Signed Limited Edition prints of 'Sonitus Luminis' are still available: jamesroperart.store/sonitus-luminis

---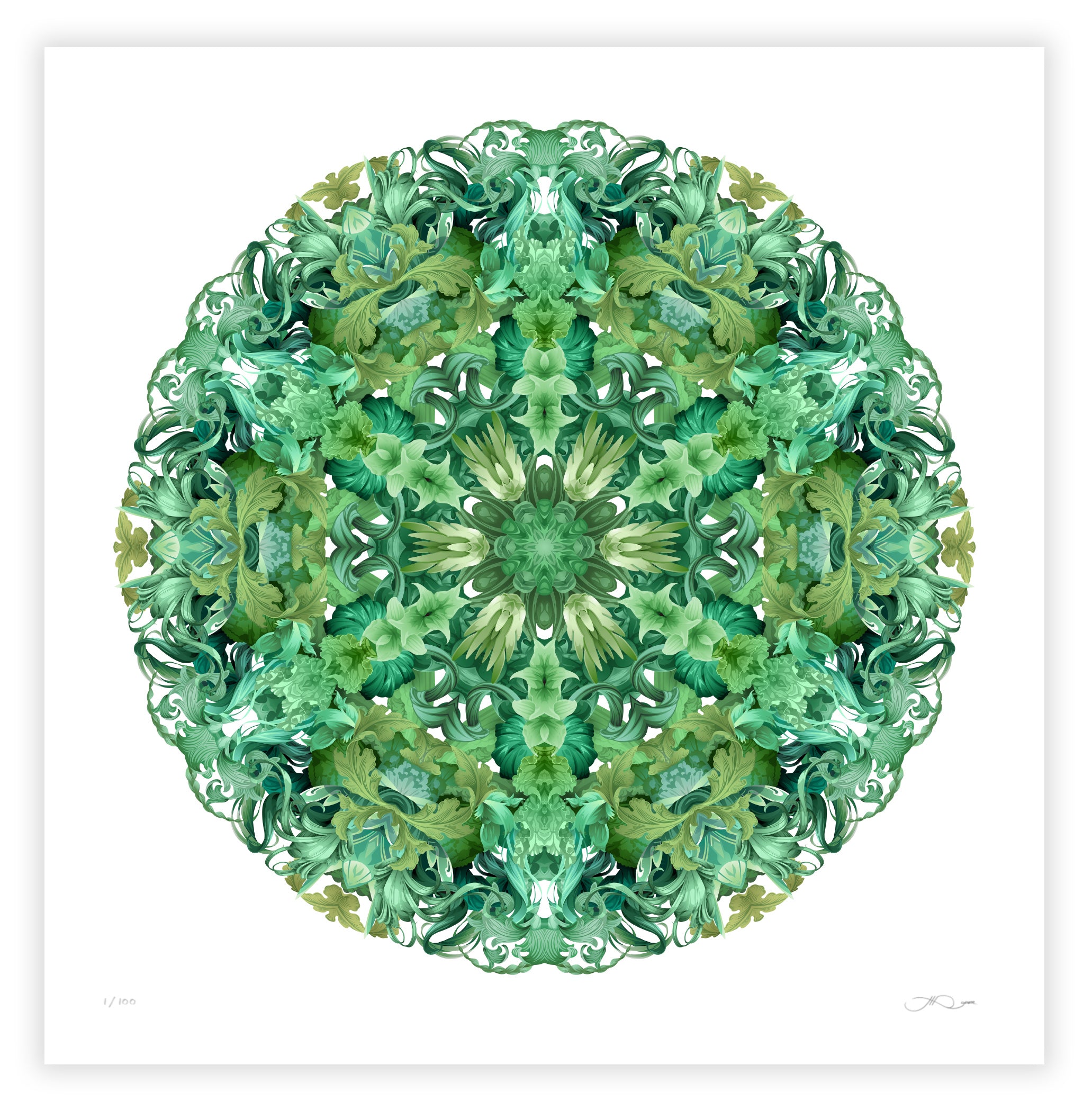 I'd like to present my brand new limited edition print 'Anahata', the second in a series of seven prints inspired by the Chakra points according to Hindu spiritual traditions.

In the modern Western world, the symbol for the heart is often red, and its representation is heavily weighted towards romantic love. This becomes most prevalent in our culture on Valentine's Day, which celebrates singular love towards one person.

The heart chakra symbol represents a much more...
---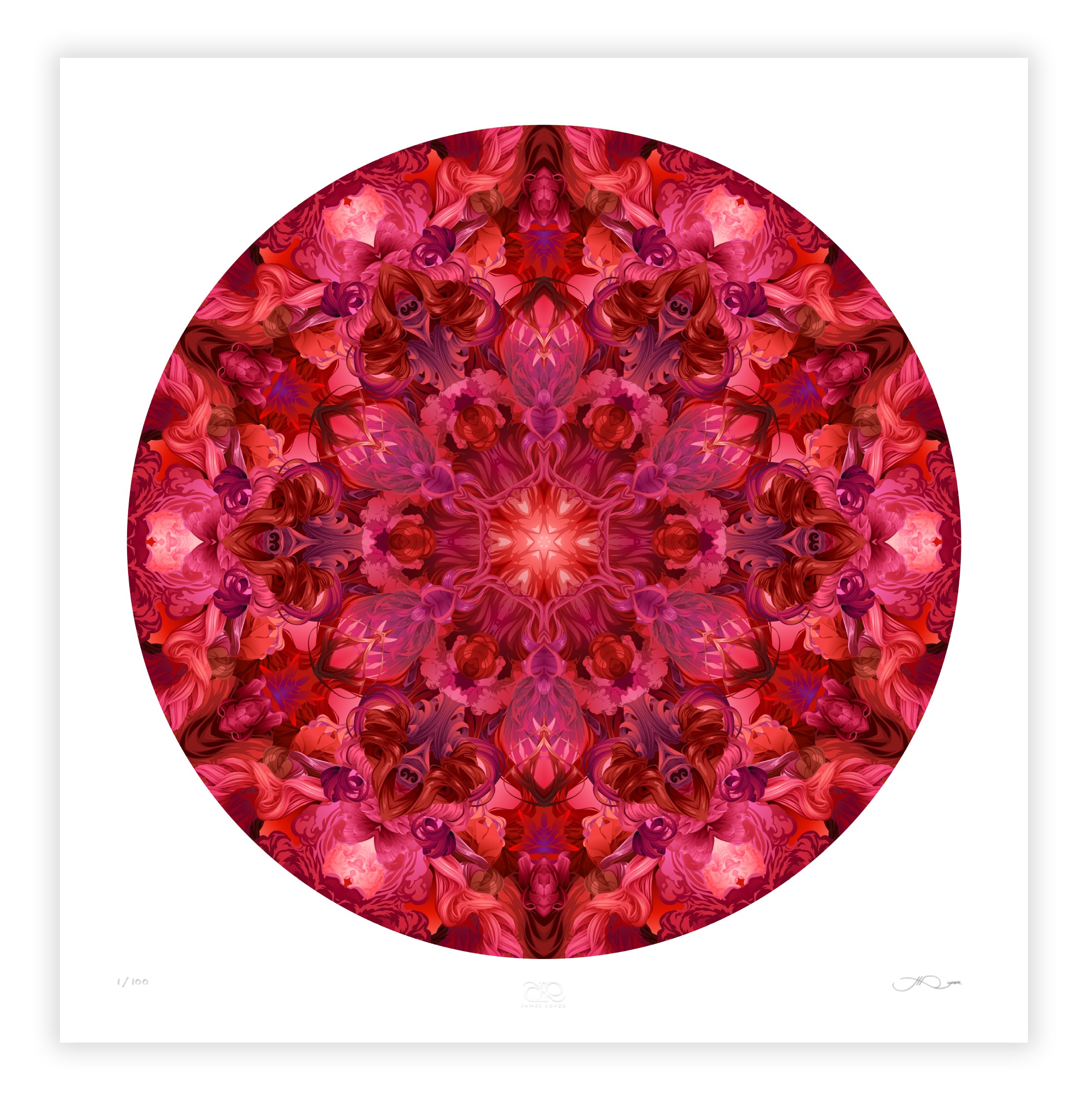 I'd like to present my brand new limited edition print 'Muladhara', the first in a series of seven prints.

A percentage of profits for the whole series will go to the Multidisciplinary Association for Psychedelic Studies (MAPS).

The research that this non-profit organization is doing is very close to my heart.

A couple of years ago, I was overcome with a severe bout of depression. People talk about the "dark night of the soul"; for me, that dark night lasted four long, arduous months.
⠀
Depression...
---
Ever since my old English teacher psychoanalyzed a piece of my artwork back in highschool I've had a keen interest in understanding why I've made something, even beyond my initial reasoning. I often create work based on instinct. Ideas tend to linger in my head for a while before I create work from them, and even then I sometimes don't fully understand why until long after I've completed them.
⠀⠀⠀
These two oil paintings, 'Recursion' and 'Invocation' were both part of 'The Inscending Spiral' series which was largely about drawing comparisons between the diametrically opposed worlds of esoteric spiritual practices and the...
---