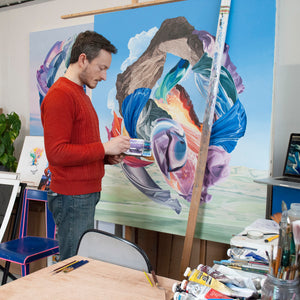 "James Roper has exhibited widely across the world, including solo shows in New York, London, San Francisco, Barcelona and Milan.
Clients include Nike, Facebook, MTV, Ford, NBA, Converse, Formula 1, Linkin Park and Adobe.

Roper draws inspiration from a varied array of sources, from Japanese animation, Baroque sculpture and film, to psychedelia, martial arts and haute couture fashion. Roper's unique visual style arises from his skilful intertwining of these contradictory elements.
Roper's work has also featured in numerous publications including Hi-Fructose, Dazed and Confused, Computer Arts and Art Review.
Born in Knutsford, England, 1982. Roper graduated in 2005 from the Manchester School of Art with a BA (Hons) in Fine Art. He is currently based in Manchester, UK."
Signed, Numbered & Embossed
All artwork is printed on high quality archival smooth rag 310gsm paper.
All prints are hand signed, numbered and come expertly packed in thick walled cardboard postal tubes.
Large prints are all embossed with James Roper's unique artists stamp.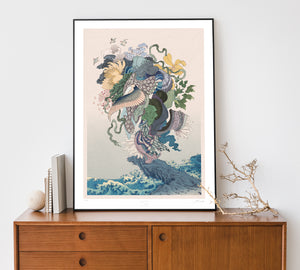 'Floating Worlds' collection
The flowing fabrics, natural forms and luxurious textures of Edo period Japan are deconstructed and reimagined in this new collection inspired by Japanese ukiyo-e woodblock prints.
This collection is only available to my monthly newsletter subscribers.
Sign up below to get exclusive access to these signed limited edition prints + 10% off your first print order over £50:



SUBSCRIBE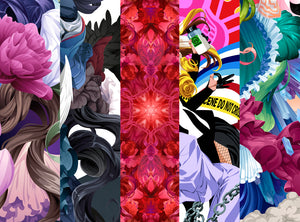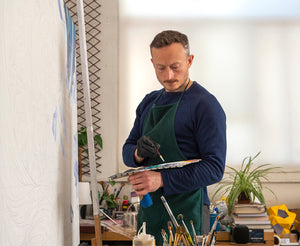 Originals & Commissions
Please enquire about available work and commissioned pieces via the Contact page
Sign up and get early access to...
• New Limited edition print releases
• New Original artworks
• Exclusive Subscriber only prints
• News about upcoming exhibitions
Up to 1 month ahead of my social media!
Subscribe to my monthly newsletter and you will also receive a discount code for 10% off your first order over £50