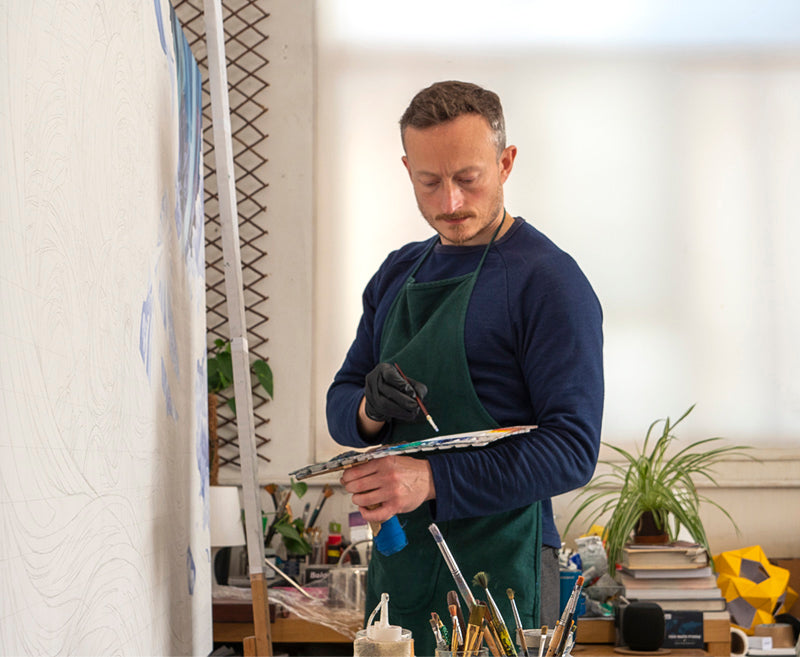 I took a long break from social media recently. During that time I felt noticeably better, less mentally fatigued, less distracted and much more focused. 

It really made me question my use of social media platforms, which often manipulate our thinking to keep us engaged. Or more accurately, addicted.

They may be free, but we pay excessively with our incredibly precious time and attention, as well as our mental health.

As someone who meditates regularly and has suffered with mental health problems, I don't take these issues lightly.
This has motivated me to want to do things a little differently.
---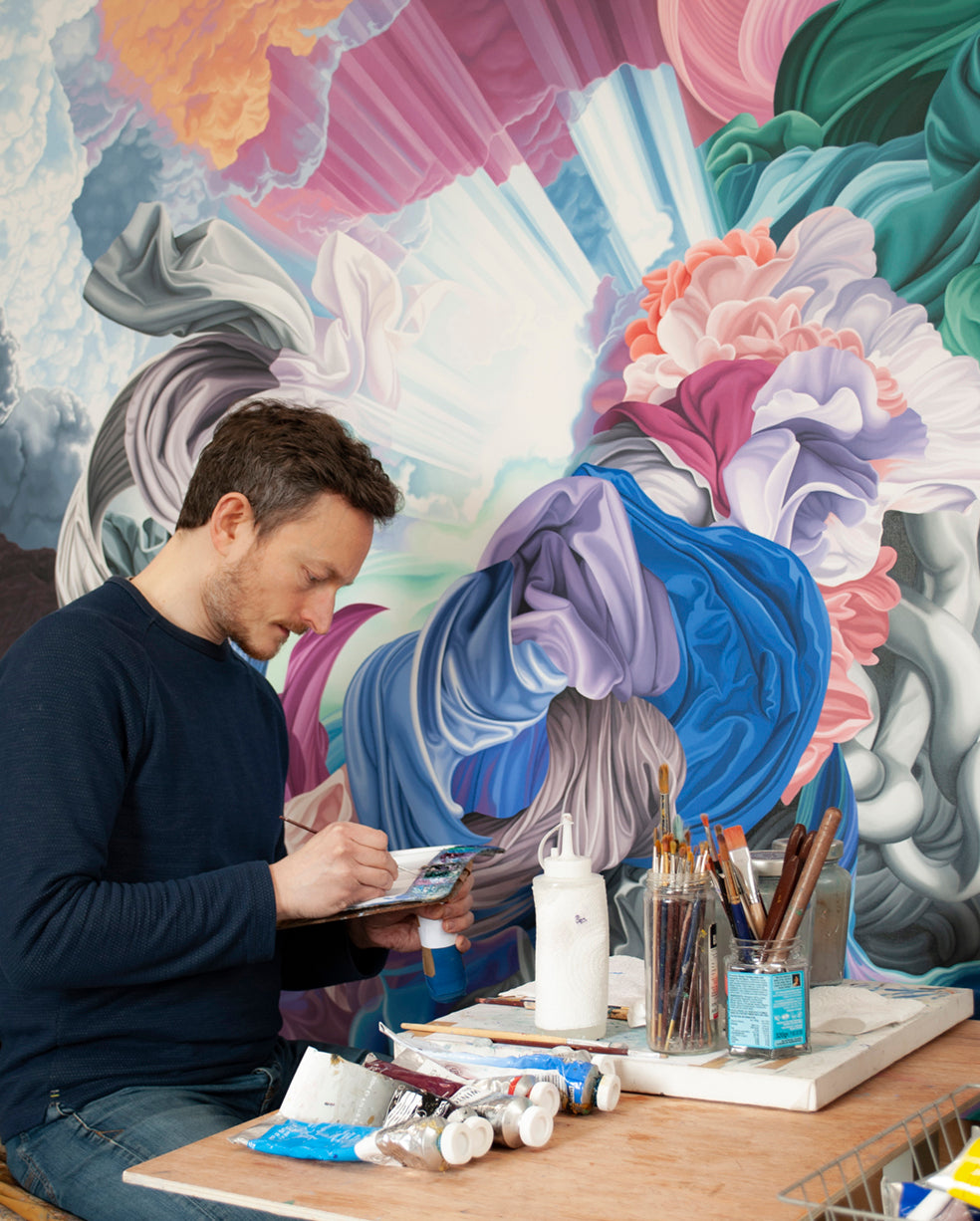 After being shackled by the societal restrictions over the past year it seemed more than apt that I would receive a painting commission that would come to visually embody the emotional and physical release many of us might feel we need at this moment in time.

I was asked to create a painting that aligned itself with the stylistic energies of my previous painting series, 'Into the Fold' (2008) & Paroxysm (2009-10).
At the time of their creation the energetic wildness those paintings depicted was something I wasn't able to fully connect...
---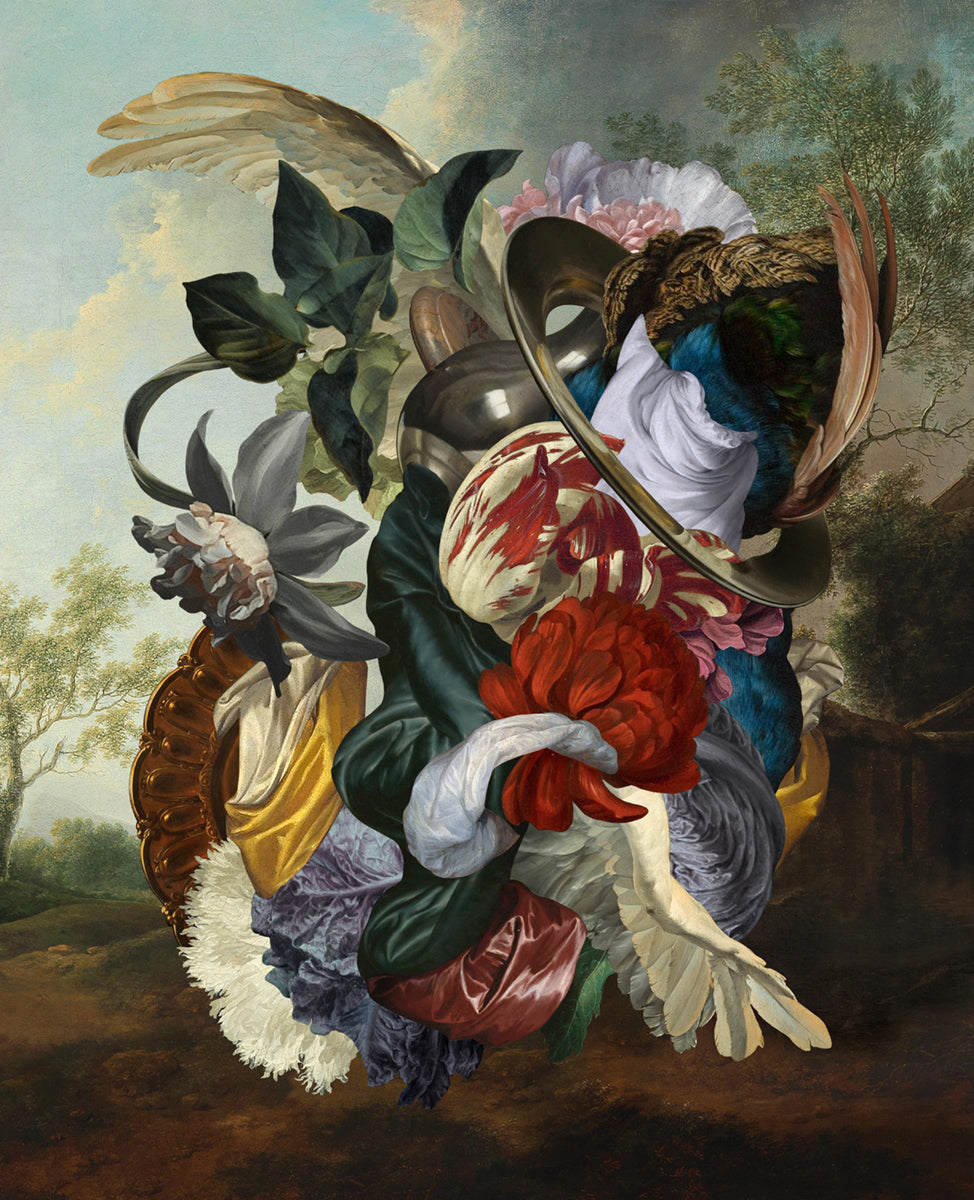 I read an article recently by the art critic Waldemar Januszczak in which he said: "People don't go to art to be turned into better citizens. They go to art to have their eyes pleasured and their hearts touched."


His statement was in reference to the over emphasis on political and social issues prevalent within the artwork of the 2019 Turner Prize nominees.


Similarly last year, it seems all things 'woke' erupted throughout the art world. And for good...
---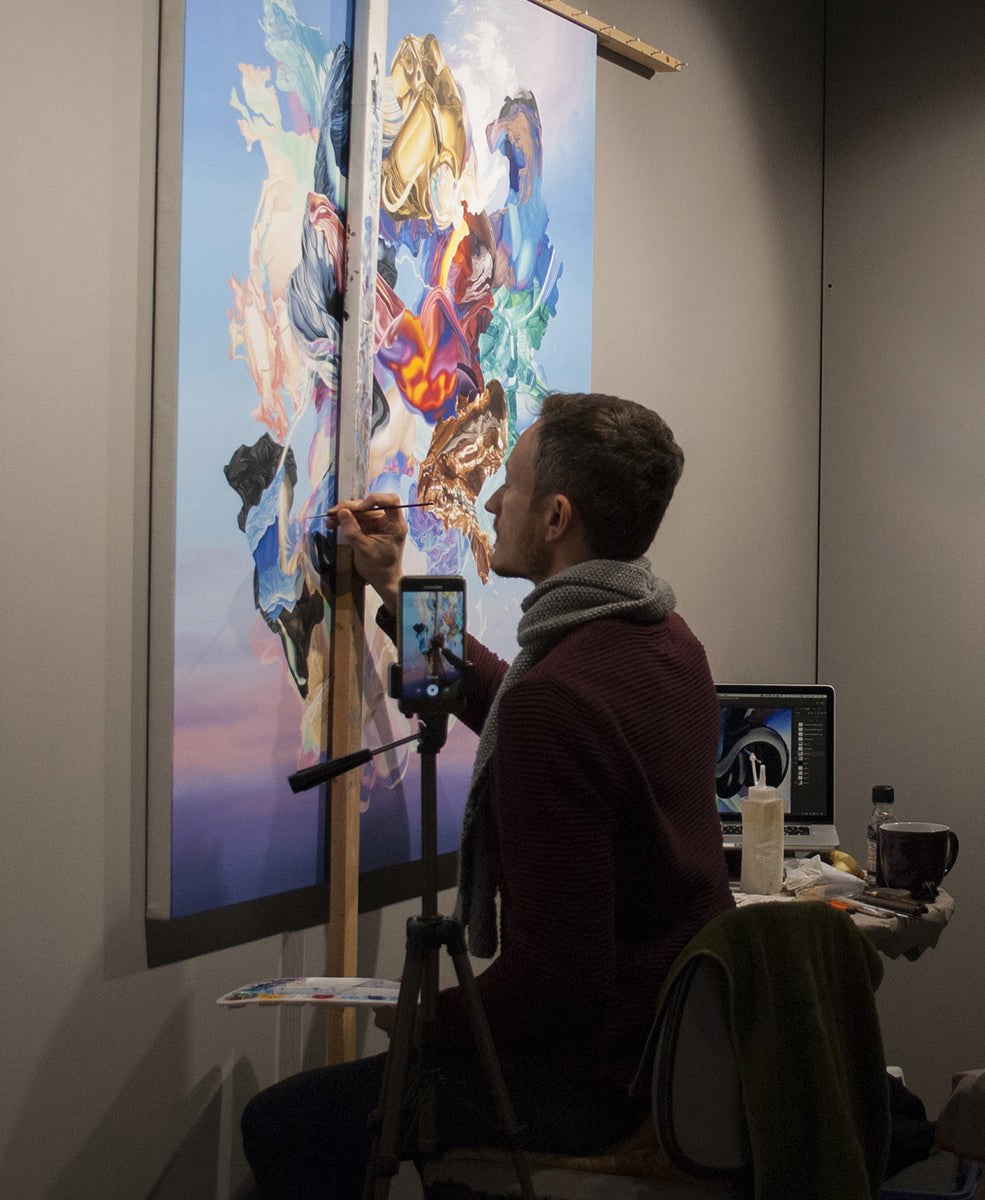 Mythologically the artist falls under the archetype of the trickster. Without their playful redirection and bending of cultural norms the joints that hold civilised society together start to become stiff. Tricksters are said to be 'hinge dwellers', they live at the point where two points join. In fact the word 'artist' shares it's etymology with 'articulate', relating to an artisan carpenter who works with joints and hinges. This also corresponds to the articulation of new ideas through brand new forms and languages.
⠀
Like the ancient shaman of...
---
My work has always described a transition between two opposing worlds; figurative and abstract, chaos and order, dark and light, formation and dissolution. These depictions of liminal realms and moments of uncertainty now seem very apt given the circumstances of the last few months.

Through my artwork I've often tried to envoke in the viewer, what is known in Zen philosophy as, 'beginners mind'. Being able to sit with uncertainty and accept the feeling of not fully knowing what you are seeing - or what is happening in the world around you - is a practice that can help us face...
---